Bath Dance Weekend
11th & 12th May 2019


Saturday 5th May 2018
Hosted at the Assembly Rooms, BA1 2QH
The Saturday workshops will run to the following timetable :


11:00 Doors Open

Ballroom & Latin in the Main Ballroom
Instructed by professional dancers and teachers, Joanna Whitehead ISTD IDTA and James Whitehead ISTD IDTA
11:30 - 12:10 Ballroom : Waltz - a stylish hold
12:20 - 13:00 Ballroom : Quickstep - making it flow
14:00 - 14:40 Latin : Rumba - beautiful basics
14:50 - 15:30 Latin : Cha Cha Cha - making it reactive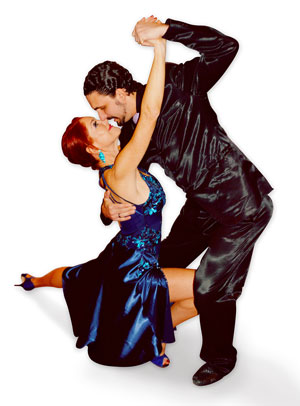 Argentine tango in the Tea Room
Instructed by our friends and colleagues, professional Argentine Tango couple, Alexandra Wood & Guillermo Torrens.
11:30 - 12:10 Tango foundation: Basic steps executed with style & musicality, including ochos & paradas. Suitable for beginners also.
12:20 - 13:00 Tango ritmico: dancing double time. Musicality & using the rhythm to inspire the steps, cortardos & balanceos.
14:00 - 14:40 Giros & sacadas with paradas, a classic turn where leader takes beautiful steps inbetween the ladies steps with follower embellishments.
14:50 - 15:30 Volcadas: off-axis, sharing balance, & playing with the free leg.



Note that there is a small cafe at the venue for service in the breaks between workshops, and for light lunches.


Saturday 5th May 2018
Hosted at the Assembly Rooms, BA1 2QH
Formal Ball
An amazing multi-room dancing glamour ball!
£33, or with day⁄weekend passes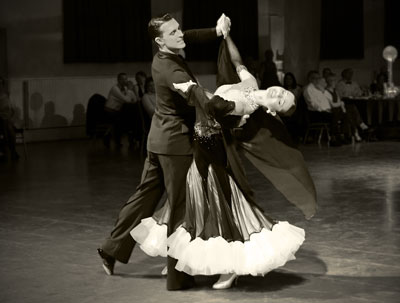 Doors open 7.30pm, for 8pm. Carriages at Midnight
Ballroom & Latin, some Sequence, Argentine Tango in the Tea Room, Salsa in the Octagon

Live music from THREE live bands :
In the Ballroom - one of the very best dance bands, "Inspiration" for modern and traditional ballroom and Latin dancing
In the Tea Room - The fabulous music of Tango Siempre to set the perfect mood for Argentine Tango or atmospheric retreat room.
In the Octagon - Salsa with live music from K'Chevere and the best tracks from DJ Marco from Bath Salsa.

Cash bar by Searcy to keep you topped up.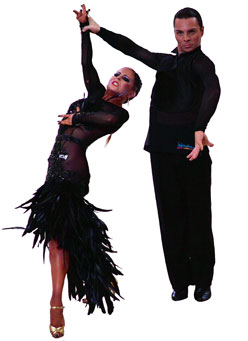 Triple top quality ballroom, Latin & Argentine Tango cabarets for your to see up-close and enjoy.
There is a strict evening dress code for this event of Formal Evening Wear / Black tie which we ask all attendees to participate in.


There is no longer any seating left in the Ballroom for Saturday night although you are welcome to book in one of the other rooms and walk freely around to dance where ever you would like.


The Saturday evening ball for the Tea Room and Ballroom is open seating which we then allocate and provide a reserved plan to save an opening-door scrum. However the seats will be in tables of ten for the ballroom and tearoom, and limited seating/standing room for the Octagon, so if you organise a group in the ballroom or tearoom we will be able to reserve your group table together. We will try to accomodate you in your room preference at the time of booking, but can make no guarantee and should your prefered room be unavailable, we will offer, without obligation, to allocate alternatively on a first-come, first-served basis. All of the rooms for the ball will have a unique atmosphere and you are free to explore whichever room you would like to dance in throughout the evening. Those who hold tickets for the tearoom or ballroom will have an allocated seat for the duration of the evening.